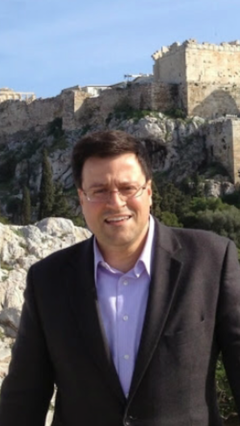 providing retirement strategies. . .
Welcome to my website. My name is John G. Panagiotou. I am the owner of Zeon Financial Group and I am a wealth manager affiliated with LPL Financial. I care about my clients and I offer them a disciplined approach to investing for their future financial stability and independence.
I am dedicated to helping individuals and business clientele around the country build their financial futures by becoming their trusted investment professional. I specialize in providing retirement ideas and strategies tailored to the specific needs of my client. My commitment to this mission is defined by three reasons that I believe clients choose to work with me: honesty, competence, and a client-focus.
I seek to offer objective recommendations in the best interest of my clients, putting my clients first in all of my recommendations. With each client, I undergo a carefully thorough process of needs analysis. I want the client experience for each client to be seamless and as stress-free as possible.
I earned a bachelor's degree from Wheeling Jesuit University, a master's degree from St. Vladimir's in New York, and a doctorate from Erskine. My education, experience and professional affiliations foster a practical approach to offering financial services and guidance to my clients in pursuing their financial goals.
My focus is to provide exceptional client-focused service and strategies to everyone with whom I work. Rather than just recommending piecemeal transactional unrelated products to clients, I take an holistic approach in considering the client's specific needs. Working with my clients, I formulate strategies to help preserve and build his/her nest egg in an effort to provide him/her a dignified and comfortable retirement.
This website provides a variety of articles, calculators, and research materials which I hope will answer your questions or stimulate interest about your retirement planning.
If you have any questions, please call me at (843) 478-9225 or e-mail me at jpanagiotou@zeonfinancialgroup.com. I would be glad to set up an appointment to meet with you and potentially offer my professional services to you.